Megan Schilling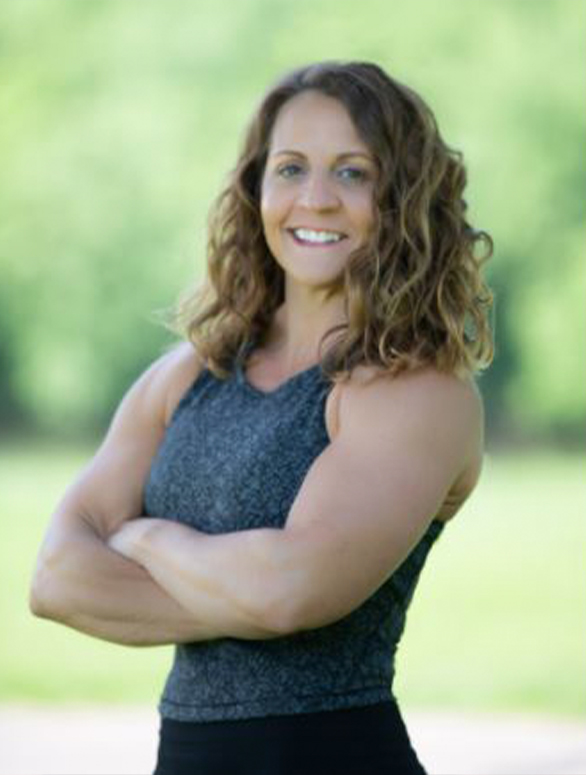 Megan Schilling
Experience: Megan has over 20 years in Healthcare and 18 years in Fitness. One of her training approaches is having individuals learn body awareness, using stabilization exercises to create a strong core. She believes overall health should be applied inside and outside of the gym carrying over into everyday functional activities. Megan enjoys helping to create a pathway to health while achieving clients' fitness goals. Teaching Mobility, Strength training, performance and power are just a few of her specialties. Her goal for each client is to help them set and achieve goals that are realistic, but also challenge them to come out of their comfort zone. She strongly believes in training intentionally and habitually bringing the body and mind together to maximize muscle recruitment and growth. Through proper nutrition, training progressions, learning proper form and techniques; Megan hopes to help bring confidence and give knowledge to her clients so they are competent and skillful on their own. She enjoys training all ages and people with different abilities from seniors to young athletes. Megan has extensive training in "the big three" Squat, Bench and Deadlift and enjoys teaching clients proper body mechanics, technique and cueing to perform lifts at their current level of experience.
Education/Certifications:
NASM CPT
USAPL Club Coach Certification (United States Powerlifting)
Certified NASM PES Sports Performance Enhancement Specialist
Certified BRM The Barbell Rehab Method
Kabuki Strength Principles of Loaded Movement
Kabuki Strength Advanced Athlete Preparation
Kabuki Strength and Bearfoot Athletics Foot Heath w/bare feet
Certified in TRX at University of Minnesota
Certified Group Exercise Instructor
NETA Indoor Cycling Specialty Certification
NETA Senior Fitness Specialty Certification
Silvers Sneakers: Classic, Circuit and Cardio Certification
Silvers Sneakers BOOM!: Move it, Muscle, and Mind Certification
Non Violent Crisis Intervention Training at CPI Institute
Program Counselor, Diabetic Nutrition and Med Administration Certified
• Accomplishments/Records:
2017 Silver Medal National Champion USA Powerlifting
USAPL National Champion Medalist (multiple years)
USAPL MN State Records for Squat and Deadlift
First Place Lifetime Pull up Competition
Hobbies/Interests: My interests and hobbies are Performance Training and Competitive Powerlifting. I have a passion for learning and trying new things that challenge me mentally and physically. I enjoy being able to travel for seminars and opportunities to train with and by some of the world's bests in their sport, from 4-time Figure Olympia Champion Nichole Wilkins, and 5 of USAPL/IPF World Record holders and Gold Medal Winners of the IPF World Games. I've most recently met with and trained w/ Chad Wesley Smith founder of Juggernaut Training and also with the team at Kabuki Strength Labs. Traveling with my family, spending time outdoors in my gardens and serving God also keep this girl happy!